Do we have two problems now?
I've spent a bit of time looking at how Regular expressions are changing in the upcoming .Net 7 release. While they do have a bit of a reputation for making people's lives worse (so much there's a well known programmer joke about it) they do have a place in your developer toolbox. So what caught my eye in the new features, and how does code get better with this new version?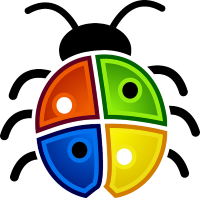 Something I've learned over the course of many years working in IT is that when you hit a difficult to explain problem it's very easy to say "it's the runtime's fault!" or "that's a compiler bug" to cover for the lack of explanation for your problem. The vast majority of the time, it's not true though. It's just a subtler bug in your own work that you can't see yet.
Every so often, however, it is true. And it turns out the issue I discussed the other week about Sitecore rendering a Razor error when you asked for a media item may well be an example of this.